Localised telephone numbers & address
View the price list now
See our Price page to see how much you can save with this service.
Increasing business and enhancing professionalism
Area call numbers
Kendlebell provide true local numbers e.g. Dublin 01, Cork 021, Limerick 061, Galway 091. We can provide this service  for a wide range of customers both located in Ireland and abroad. Using these local numbers can increase the effectiveness of your localised adverts as you will appear to be in the same area as the customer.
local telephone numbers – all 107 local telephone area codes covered
UK, Northern Ireland and international numbers are also available
Ideal for expanding your local reach in publications
1800 Freephone numbers
These freephone numbers allow your customers to contact your business free of charge, from anywhere in Ireland (including mobiles). This is a great tool for driving sales and providing real customer care.
Help drive sales, marketing and advertising campaigns
Provide real localised customer care without charging for it
Establishes nationwide presence
The business pays for the call
1850 National numbers
1850 numbers allow the caller to contact your company for the price of a local/national call, regardless of where they or you are located, and you pay the balance of the call.
Callers will pay a set amount based on standard calling rates. Your business will then pay the balance of the call on a per second basis.
Ideal for promoting customer loyalty
Fixed cost to the caller regardless of their time on the call
1890 National numbers
1890 numbers allow the caller to contact your company for the price of a local call, regardless of where they or you are located, and you pay the balance of the call.
Provides a local touch to your business
Conveys a professional "Big business" image
0818 National number
0818 numbers enable people to call you from anywhere in Ireland for the price of a local /national rate call. You don't pay to receive the calls.
Calls from mobiles, charge cards and other networks will vary.
Ideal for information and service calls
Northern Ireland and UK land line delivery
No charges for your calls (land line delivery)
NGN Consolidation
From 1 January 2022, the five NGN ranges will be reduced to two. The 1850, 1890, 076 ranges will be withdrawn and the 1800 (Freephone) and the 0818 range will remain. The transition period is to allow organisations that use the 1850, 1890 and 076 NGNs time to migrate and communicate the changes to end users.
You may also be interested in our other Support Services
Telephone Answering
Kendlebell Naas offers a smooth and professional telephone answering and message service. For us it's the perfect solution for inbound calls and enquiries and we would recommend them to anyone looking for a similar type of service…
Mark Fallon
Elevators.ie
Service Desk Solutions
Electrolux have partnered with Kendlebell Naas for our Customer Service Desk since 2010. The quality of service provided by the team in Kendlebell Naas has greatly enhanced our after sales package. Their PA's work alongside our management and field service agents ensuring top class service.
We have a very close working relationship with the staff including Tony Clarke which enables us to ensure our processes are fully controlled. We maintain a high level of customer satisfaction and continuous improvement – Kendlebell Naas are vey much a part of this.
Thomas Lee
Head of After Sales Electrolux Ireland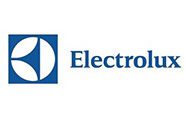 Holiday Cover
For the past number of years, I have engaged the services of Kendlebell Naas to handle my calls while I am on holidays.
The service allows me to relax fully safe in the knowledge that my calls will be answered and handled in the most professional manner.
I am kept informed by Text & Email of the calls, allowing me to manage and prioritise them and should the need arise action them. Kendlebell Naas is the perfect answer for us
Pat Donnellan
Pat Donellan Financial Services
24 x 7 Customer Service
Tony & his team answer our phones outside f normal office hours. Our customers can be demanding and Kendlebell Naas know this and deal with them on a highly professional level while adding a personal touch and seamlessly integrating their business with ours.
We have used competitor services in the past and cannot recommend Kendlebell Naas highly enough – they are head and shoulders above the rest
Stephen Maher
Sales & Operations Manager AAA Windscreens
For pricing on our services use our online pricing tool or call us on 1800 844 750 for further information.  
We'd Love To
Hear From You.
Here at Kendlebell Naas we provide a quality service and we know our customers value using our outsourced Phone Answering Service and Virtual Office Service!
If you are interested, give us a call. We would be happy to help you.