Customer Helpdesk / Order Taking
Kendlebell make it easier for your customers to contact you. Kendlebell staff become an extension of our client's customer service or business development teams. We can link to your internal CRM or accounting system (remotely and securely) so we are an invisible part of your team.
Take a Test Drive
Try out this Service offering
Make your customers feel valued
Customer Helpdesk
We can act as your first point of contact and ensure any queries or problems that your customers may have, are expertly dealt with. At Kendlebell we ensure that all helpdesk procedures are followed and that your specific requirements are met.
Handling Your Calls
Call Handling is a core part of the services offered by Kendlebell. Our experienced and friendly PA's will handle your calls according to your instructions.
Services include capturing caller's details and asking qualifying questions in order to get further information you may require. With each client, we agree call handling instructions to ensure our services benefit your company, freeing up your time to concentrate on running your business. We can link to your CRM /Sales Systems remotely and securely. We also provide cold call screening as part of our phone answering services.
Messages will be forwarded on to you immediately by email or text, alternatively we can save and forward these messages at an agreed time. You will also receive a daily email summary of messages.
You may be interested in our other Inbound services
Telephone Answering
Kendlebell Naas offers a smooth and professional telephone answering and message service. For us it's the perfect solution for inbound calls and enquiries and we would recommend them to anyone looking for a similar type of service…
Mark Fallon
Elevators.ie
Service Desk Solutions
Electrolux have partnered with Kendlebell Naas for our Customer Service Desk since 2010. The quality of service provided by the team in Kendlebell Naas has greatly enhanced our after sales package. Their PA's work alongside our management and field service agents ensuring top class service.
We have a very close working relationship with the staff including Tony Clarke which enables us to ensure our processes are fully controlled. We maintain a high level of customer satisfaction and continuous improvement – Kendlebell Naas are vey much a part of this.
Thomas Lee
Head of After Sales Electrolux Ireland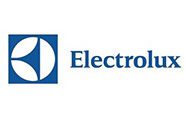 Holiday Cover
For the past number of years, I have engaged the services of Kendlebell Naas to handle my calls while I am on holidays.
The service allows me to relax fully safe in the knowledge that my calls will be answered and handled in the most professional manner.
I am kept informed by Text & Email of the calls, allowing me to manage and prioritise them and should the need arise action them. Kendlebell Naas is the perfect answer for us
Pat Donnellan
Pat Donellan Financial Services
24 x 7 Customer Service
Tony & his team answer our phones outside f normal office hours. Our customers can be demanding and Kendlebell Naas know this and deal with them on a highly professional level while adding a personal touch and seamlessly integrating their business with ours.
We have used competitor services in the past and cannot recommend Kendlebell Naas highly enough – they are head and shoulders above the rest
Stephen Maher
Sales & Operations Manager AAA Windscreens
For pricing on our services use our online pricing tool or call us on 1800 844 750 for further information.  
We'd Love To
Hear From You.
Here at Kendlebell Naas we provide a quality service and we know our customers value using our outsourced Phone Answering Service and Virtual Office Service!
If you are interested, give us a call. We would be happy to help you.