Kendlebell Naas have devised a unique Price Calculator to assist you work out how much you will pay a month based on estimated number of calls you expect to receive a month. There are some other services in the price calculator but do give us a call to understand how the pricing mechanism works and the cost per call if you exceed the number estimated. We will always adjust the plan to make it more cost effective for you!
Inbound Call Answering
Put in estimated calls / month in calculator for basic Call Answering
Prices based on normal traffic levels
Add Virtual Receptionist (€35.00 p/m) or Diary Management (€35.00 p/m) if required
Setup fee €75.00
24 hour service – on request
Holiday / sickness cover €35.00 per day
Prices are exclusive of VAT
Outbound Services
Please contact us for a specific price for
Telemarketing / Appointment Generation
Customer Surveys
Database Update / Cleansing
Debt Collection
Support Service
Geographic Numbers (Fixed monthly rental €20.00 plus call charges)
Business Address (Fixed monthly fee €30.00 plus forwarding charges). Kildare or Dublin Address.
Boardroom Rental in Naas (€50.00 per half day, €100.00 per day)
Back Office Processing (prices on request)
All above subject to VAT at 23%
PRICING T's & Cs
The prices quoted assume a typical call duration of no more than two minutes. We may charge you a surcharge if calls habitually take longer than this.
For Inbound Call Answering, you may have the messages relayed in written form by either email or text messaging.
For Virtual Reception, you may have the calls transferred directly to your telephone number either direct dial or mobile. Failing this, a message will be relayed in written form by either email or text messaging.
All prices above are subject to Vat at 23%.
Invoices will be issued monthly in advance.
Payment is either by direct debit or credit card.
Calculator
Use the price calculator for your estimated cost.
Estimated No. of Calls:

Per Month

Add On:
Virtual Receptionist (€35 per month)

€

0.00

Add On:
Diary Management (€30 per month)

€

0.00
Your estimated price is only:
---
If you like the price, sign up for two weeks free trial!
VAT exclusive*
Sign up now for your two week free trial of our Call Answering Service!
Telephone Answering
Kendlebell Naas offers a smooth and professional telephone answering and message service. For us it's the perfect solution for inbound calls and enquiries and we would recommend them to anyone looking for a similar type of service…
Mark Fallon
Elevators.ie
Service Desk Solutions
Electrolux have partnered with Kendlebell Naas for our Customer Service Desk since 2010. The quality of service provided by the team in Kendlebell Naas has greatly enhanced our after sales package. Their PA's work alongside our management and field service agents ensuring top class service.
We have a very close working relationship with the staff including Tony Clarke which enables us to ensure our processes are fully controlled. We maintain a high level of customer satisfaction and continuous improvement – Kendlebell Naas are vey much a part of this.
Thomas Lee
Head of After Sales Electrolux Ireland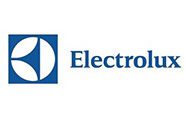 Holiday Cover
For the past number of years, I have engaged the services of Kendlebell Naas to handle my calls while I am on holidays.
The service allows me to relax fully safe in the knowledge that my calls will be answered and handled in the most professional manner.
I am kept informed by Text & Email of the calls, allowing me to manage and prioritise them and should the need arise action them. Kendlebell Naas is the perfect answer for us
Pat Donnellan
Pat Donellan Financial Services
24 x 7 Customer Service
Tony & his team answer our phones outside f normal office hours. Our customers can be demanding and Kendlebell Naas know this and deal with them on a highly professional level while adding a personal touch and seamlessly integrating their business with ours.
We have used competitor services in the past and cannot recommend Kendlebell Naas highly enough – they are head and shoulders above the rest
Stephen Maher
Sales & Operations Manager AAA Windscreens
Two Week
Free Trial
Try this service for free for 14 days. We know you'll love it. The trial is for Inbound Services including Call Answering, Virtual Office, and Diary Management. Please complete the form below and we will be in touch to arrange the free trial.
We'd Love To
Hear From You.
Here at Kendlebell Naas we provide a quality service and we know our customers value using our outsourced Phone Answering Service and Virtual Office Service!
If you are interested, give us a call. We would be happy to help you.