Managed Live Chat that helps your business engage with your clients.
Are you spending money driving potential customers to your website but finding that they often leave without engaging? You are not alone. On average abut 3% of visitor's convert to coatomers.
Our live chat service allows our agents to engage with visitors to your site immediately and to help them with their inquiries.
Take a Test Drive
Try out this Service offering
We work with you to develop scripts for our agents to use with visit.
Our Agents familiarise themselves with your website and the interactions with the visitors.
We send you a small piece of code to add to your website.
Our agents engage with visitors to your website, dealing with their queries and helping make a buying decision.
We send you a message to confirm the detail of the visitor and any actions which might be necessary by you or your staff.
Features
Average chat Time 5 minutes
Live Chat operates 8:30 am to 6:00 Monday to Friday
Free Set up.
Logo Chat box
Email Message for each chat
Monthly reports
Telephone Answering Sign Up.
To set up your Free Trial of our Telephone Answering or Virtual Receptionist Service please click on the Sign Up Now button below. We will have your free trial up and running within 24 Hours.
Business Accommodation Address.
To sign up to our Business Accommodation Address Service please click on the Sign Up Now button below. You must attach a copy of your photo ID and Proof of Address with your application. Go to our secure payment page and make your payment by credit/Debit Card.
Registered Office Address.
To sign up to the registered office address service please complete this online form and submit, along with Phot ID and Proof of Address for ALL beneficial shareholders of the company. If a new company please enter proposed business name. Go to our secure payment page and make your payment by credit/Debit Card.
Postal Charges for post forwarded to you is extra and is charged quarterly in arrears.
*Please note that applications to use the Business address and registered office service are subject to approval under The Criminal Justice (Money Laundering & Terrorist Finance) Act 2010. Where an application is refused, a full refund of the amount paid will be made. Valant Limited are a registered Trust Service Provider under the terms of the act.
You may be interested in our other Inbound services
Telephone Answering
Kendlebell Naas offers a smooth and professional telephone answering and message service. For us it's the perfect solution for inbound calls and enquiries and we would recommend them to anyone looking for a similar type of service…
Mark Fallon
Elevators.ie
Service Desk Solutions
Electrolux have partnered with Kendlebell Naas for our Customer Service Desk since 2010. The quality of service provided by the team in Kendlebell Naas has greatly enhanced our after sales package. Their PA's work alongside our management and field service agents ensuring top class service.
We have a very close working relationship with the staff including Tony Clarke which enables us to ensure our processes are fully controlled. We maintain a high level of customer satisfaction and continuous improvement – Kendlebell Naas are vey much a part of this.
Thomas Lee
Head of After Sales Electrolux Ireland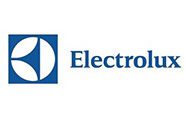 Holiday Cover
For the past number of years, I have engaged the services of Kendlebell Naas to handle my calls while I am on holidays.
The service allows me to relax fully safe in the knowledge that my calls will be answered and handled in the most professional manner.
I am kept informed by Text & Email of the calls, allowing me to manage and prioritise them and should the need arise action them. Kendlebell Naas is the perfect answer for us
Pat Donnellan
Pat Donellan Financial Services
24 x 7 Customer Service
Tony & his team answer our phones outside f normal office hours. Our customers can be demanding and Kendlebell Naas know this and deal with them on a highly professional level while adding a personal touch and seamlessly integrating their business with ours.
We have used competitor services in the past and cannot recommend Kendlebell Naas highly enough – they are head and shoulders above the rest
Stephen Maher
Sales & Operations Manager AAA Windscreens
For pricing on our services use our online pricing tool or call us on 1800 844 750 for further information.  
We'd Love To
Hear From You.
Here at Kendlebell Naas we provide a quality service and we know our customers value using our outsourced Phone Answering Service and Virtual Office Service!
If you are interested, give us a call. We would be happy to help you.