Kendlebell Naas specialise in offering totally customisable Telephone Answering and Virtual Receptionist solutions that deliver results.
Here at Kendlebell Naas, we understand that you don't get  a second chance to make a first impression. This is why all of our highly trained agents strive to provide the best customer service with every call they take. All of your calls will be answered in your business name. We customise the service to meet your business needs. We can process enquiries, log service calls, take orders, make or change appointments, process payments, and a myriad of other business processes, freeing you up to spend time on what really matters, your business.
Talk to us now to see how Kendlebell Naas can help your business.
Kendlebell Naas opened its doors for business in October 2007, with 1 full time & 1 part time PA and 1 customer. In the first month we handled just 160 contacts..
Today we deliver customer service solutions to over 300 businesses in Ireland and the UK , handling more than 30000 contacts a month with 15 staff.
Our team in Naas personalise our service to meet your exact needs and deal with your customers in a friendly and professional manner ensuring that when they finish the call they have a great impression of your business.  
Tony Clarke
Managing Director
Tony Clarke is the owner of Kendlebell Naas. Prior to establishing Kendlebell Naas in 2007, Tony was the Managing Director of Capital Spicers Limited and John Dickinson Ledbury in the UK .
Having spent over 20 years in the Envelope and Stationery manufacturing industry , he identified a niche in the contact centre industry for a service which could be customised to meet clients exact needs and deliver exceptional customer service . Over the past 12 years Kendlebell Naas has built up a strong customer base of small medium and corporate clients all of whom have one thing in common – they strive to deliver exceptional service to their customers.
In a voluntary capacity Tony spent more than 15 years as a director and board member of Guaranteed Irish Limited contributing to the development of Irish products in both the home and export markets.
All of our Personal Assistants ( PAs) are highly trained to enable them to supply a quality service to our clients. This involves systems training, call answering technique and a detailed level of training to become familiar with each of our clients individual requirements. All PAs are natural English speakers, usually from Ireland. They are trained to go over and above for our clients, often becoming very familiar with our clients and, more importantly, their customers. They often act as the front face of our clients to their customers and , therefore, need to be friendly and efficient when answering our client's calls.
Telephone Answering
Kendlebell Naas offers a smooth and professional telephone answering and message service. For us it's the perfect solution for inbound calls and enquiries and we would recommend them to anyone looking for a similar type of service…
Mark Fallon
Elevators.ie
Service Desk Solutions
Electrolux have partnered with Kendlebell Naas for our Customer Service Desk since 2010. The quality of service provided by the team in Kendlebell Naas has greatly enhanced our after sales package. Their PA's work alongside our management and field service agents ensuring top class service.
We have a very close working relationship with the staff including Tony Clarke which enables us to ensure our processes are fully controlled. We maintain a high level of customer satisfaction and continuous improvement – Kendlebell Naas are vey much a part of this.
Thomas Lee
Head of After Sales Electrolux Ireland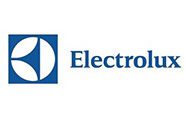 Holiday Cover
For the past number of years, I have engaged the services of Kendlebell Naas to handle my calls while I am on holidays.
The service allows me to relax fully safe in the knowledge that my calls will be answered and handled in the most professional manner.
I am kept informed by Text & Email of the calls, allowing me to manage and prioritise them and should the need arise action them. Kendlebell Naas is the perfect answer for us
Pat Donnellan
Pat Donellan Financial Services
24 x 7 Customer Service
Tony & his team answer our phones outside f normal office hours. Our customers can be demanding and Kendlebell Naas know this and deal with them on a highly professional level while adding a personal touch and seamlessly integrating their business with ours.
We have used competitor services in the past and cannot recommend Kendlebell Naas highly enough – they are head and shoulders above the rest
Stephen Maher
Sales & Operations Manager AAA Windscreens
Two Week
Free Trial
Try this service for free for 14 days. We know you'll love it. The trial is for Inbound Services including Call Answering, Virtual Office, and Diary Management. Please complete the form below and we will be in touch to arrange the free trial.
We'd Love To
Hear From You.
Here at Kendlebell Naas we provide a quality service and we know our customers value using our outsourced Phone Answering Service and Virtual Office Service!
If you are interested, give us a call. We would be happy to help you.
Here at Kendlebell Naas we provide a quality service and we know our customers value using our outsourced Phone Answering Service and Virtual Office Service!
If you are interested, give us a call. We would be happy to help you.