Telephone Answering Service & Virtual Receptionist Solutions 
Kendlebell Naas – The Perfect Answer 
Outsourcing your Telephone Answering or Receptionist duties to Kendlebell Naas delivers peace of mind and you can be assured your business is in good hands. Don't just take our word for it, ask to speak to one of our many satisfied customers to see how we deliver their customer service for them
We represent you in a professional manner so you never miss a call or business opportunity.
Are you looking to save on receptionist costs or boost your operational effectiveness? We can replace your receptionist full time plus we can be used at busy periods, holidays, sickness cover or overflow periods at the press of a button!
We make calls on your behalf to make appointments, carry out surveys, clean your database and also collect outstanding debts.
We can answer your appointment calls and schedule your diary efficiently and effectively.
We can carry out Back Office processing on your behalf as well as providing localised tele numbers and business addresses so you appear local.
TWO WEEK PHONE ANSWERING FREE TRIAL
Try our business telephone answering service for free for 2 weeks. We know you'll love it, and you phone calls will be answered professionally and efficiently, so you will not miss a business opportunity.
Our Cost
Calculator for Phone Answering Service
Why not try our Calculator? It will give you an estimated
monthly cost for our telephone business call answering service, diary management and virtual receptionist.
Phone Answering
Service For As
Little As…
By choosing our telephone answering service, we provide an alternative to employing a full time staff member who answers your office telephone calls. We only charge for the telephone calls we take and pass on to your team. From as little as €55 per month for a starter package to take 10 calls. The more calls we take, the lower the unit cost is on the different packages. Our Virtual receptionists are professional and efficient and ensure you never miss an opportunity on a phone call.
Telephone Answering
Kendlebell Naas offers a smooth and professional telephone answering and message service. For us it's the perfect solution for inbound calls and enquiries and we would recommend them to anyone looking for a similar type of service…
Mark Fallon
Elevators.ie
Service Desk Solutions
Electrolux have partnered with Kendlebell Naas for our Customer Service Desk since 2010. The quality of service provided by the team in Kendlebell Naas has greatly enhanced our after sales package. Their PA's work alongside our management and field service agents ensuring top class service.
We have a very close working relationship with the staff including Tony Clarke which enables us to ensure our processes are fully controlled. We maintain a high level of customer satisfaction and continuous improvement – Kendlebell Naas are vey much a part of this.
Thomas Lee
Head of After Sales Electrolux Ireland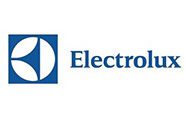 Holiday Cover
For the past number of years, I have engaged the services of Kendlebell Naas to handle my calls while I am on holidays.
The service allows me to relax fully safe in the knowledge that my calls will be answered and handled in the most professional manner.
I am kept informed by Text & Email of the calls, allowing me to manage and prioritise them and should the need arise action them. Kendlebell Naas is the perfect answer for us
Pat Donnellan
Pat Donellan Financial Services
24 x 7 Customer Service
Tony & his team answer our phones outside f normal office hours. Our customers can be demanding and Kendlebell Naas know this and deal with them on a highly professional level while adding a personal touch and seamlessly integrating their business with ours.
We have used competitor services in the past and cannot recommend Kendlebell Naas highly enough – they are head and shoulders above the rest
Stephen Maher
Sales & Operations Manager AAA Windscreens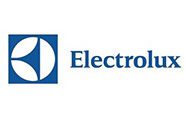 We'd Love To
Hear From You.
Here at Kendlebell Ireland we provide quality service
and we recognise the value of our customers using a
Phone Answering Service, Virtual Receptionist and a Virtual Office Service!
If you're interested, give us a call. We'd be happy to help you.